Vendredi 6 mars (Friday, March 6th)
The Cemetary Girlz
(Deathrock/Batcave - France)
http://www.myspace.com/thecemetarygirlz
The Eternal Fall
(Darkwave/Gothic Rock - Espagne)
http://www.myspace.com/theeternalfallband
+ Soirée Manic Depression sur 2 niveaux
Goth Batcave Deathrock Post Punk
Electro Ebm New Wave Electroclash
22h - 10€
Le Klub
14 Rue St Denis 75001 Paris
M° Chatelet/Les Halles
http://www.myspace.com/leklub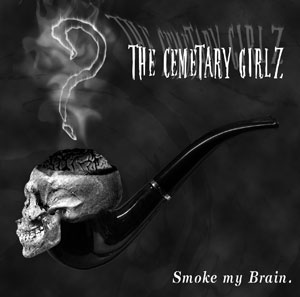 The Cemetary Girlz "Smoke my Brain"
The already famous french act, created by ALien S Pagan that performed in Portugal, Spain, UK, Germany, and all around France, is about to release its first album, the perfect mix of Batcave and Deathrock.
A twisted world, inhabited, melancolic and melodic.
Out in march for their gig with the Eternal Fall in Paris.
http://www.myspace.com/thecemetarygirlz